What is a Clinical Trial?
Clinical trials are research studies conducted to test and evaluate the effectiveness of treatments, medical devices, vaccinations and medications that are new and promising. Conducting clinical trials is the main way that researchers can find out if something new and promising is actually effective. Clinical trials are also often used to evaluate whether better, safer, more effective treatments can be used, with less harmful side effects, than treatments commonly used for a particular condition. If the treatments are better, they will often become the new standard of care. Other clinical trials test ways to identify diseases early on, sometime even before symptoms arise.
Through clinical trials, doctors are able to identify the best new ways to detect, diagnose, prevent, control and treat illnesses.
Clinical trials are very carefully designed and created to ensure patient safety. Although each study varies (in eligibility criteria, length and protocols), in every study, participants, doctors and other medical professionals work closely with one another throughout the entire process of the study.
How do I Participate in a Clinical Trial?
If you'd like to participate in a clinical trial and you find a study that looks like it might be right for you, please contact us!
Why Should I Participate in a Clinical Trial?
Participants join trials for many different reasons. Sometimes, they've tried other treatments that have not worked for their health problems. Some participate because no treatment exists for their health problem. Others participate even when they're healthy, because they want to be a part of finding and preventing diseases, to help keep future generations healthy.
Participants in a clinical trial are among the first to know about new treatments, before the general public finds out. Those who participate in trials often help advance medical research to new treatments, that are then offered to the public. Participants not only have early access to exciting, innovative treatments, again, they also help in advancing medicine for all. Without clinical trial participants, major medical breakthroughs could not be achieved!
What Happens in a Clinical Trial?
The study staff will explain the detail of the trial you are interested in and will gather relevant information about you. Once all of the questions you may have are answered, if you agree to participate, you will sign an informed consent form.  You will then be screened to see if you qualify for the trial.  If you are accepted into the trial, a first visit will be scheduled with you to establish a "baseline".  During this visit you will have physical and/or cognitive tests. You will then be assigned, randomly, to a control or treatment group.  This will allow clinical staff to provide screening to establish if anything would exclude you from participating in the trial or if you meet the necessary criteria.
Throughout the trial process, you (and in some instances your family members) will follow trial procedures and report any concerns/issues to researchers.  You'll visit the research site  or have virtual visits for regularly scheduled visits/times for new evaluations (physical, cognitive or other) and discussions with staff.  During your visits, the staff will collect information about your well-being and safety and the effects of the intervention.  Throughout the study, you can continue to see your regular physician.
What Are the Four Phases of Clinical Trials?
The FDA generally requires Phase I, II, and III trials to determine if a new drug can be approved for use. 
Phase I:  A Phase I trial tests an experimental treatment on healthy people in a small group (from 20-80) to judge its side effects and general safety and to find the correct drug dosage to use.
Phase II:  A Phase II trial uses more people (from 100-300).  This phase obtains preliminary data from people who have a certain condition or disease and whether the drug works. While the emphasis on safety is in Phase I, Phase II's emphasis is on effectiveness, but these trials also keep studying safety, including any short-term side effects.  This is a phase that can last several years.
Phase III:  This phase gathers even more information about safety and effectiveness, studying different dosages and different populations and using other drugs in combination with the drug. This phase studies the largest groups (from several 100 to around 3,000 people), and if the FDA is in agreement that the trial results are positive, it will approve the experimental drug (or device).
Phase IV – Phase IV trials take place for drugs or devices after the FDA has approved their use.  The safety and effectiveness of drugs and devices are monitored in populations that are diverse and large.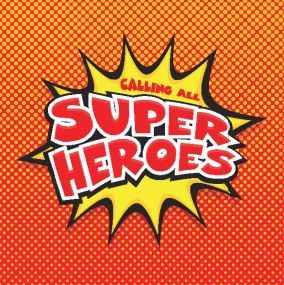 THE WORLD NEEDS YOU: Without Clinical Trials Participants, Young and Old, No Major Medical Breakthroughs Could Ever Be Made!